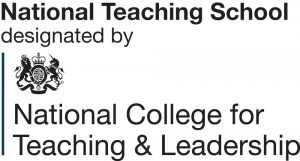 We are very proud to announce that Perry Hall Primary School has been awarded a National Teaching School.
What is a Teaching School? 
Teaching schools take a leading role in recruiting and training new entrants to the profession. They identify and develop leadership potential, provide support for other schools to bring about school improvement, and work with schools across their teaching school alliance to raise standards of teaching.
Perry Hall Primary School is one of over 65 schools in England to be granted teaching school status in the latest recruitment round.
Introduced in 2011, teaching schools are excellent schools that work with partner schools in an alliance to provide high quality school-led initial teacher training and professional development opportunities for teachers at all stages of their career.
They raise standards through supporting other schools, especially those in challenging circumstances, and ensure that the most talented school leaders are spotted and supported to become successful headteachers.
The National College for Teaching and Leadership (NCTL) has responsibility, in partnership with headteachers from the Teaching Schools Council, for the appointment of teaching schools and the quality of the teaching schools programme. There are now 750 teaching schools across England.
Roger Pope, Chair of the National College for Teaching and Leadership, said:
"I'd like to congratulate Perry Hall Primary School – they should be very proud of this achievement.
"Teaching schools are at the heart of school improvement. They're supporting other schools, attracting and training the best new teachers and developing the next generation of leaders. At NCTL, we want to do all we can to support their work."
Outstanding Facilitation Programme
In October 2017, an Outstanding Facilitation Programme was undertaken and successfully completed by Amarjit Cheema (CEO) and other Heads and Senior Leaders within the Trust.
This training is designed by experienced leaders and facilitators from OLEVI to enhance the leadership of teaching and learning in schools and to prepare a school based team of accredited facilitators, who can facilitate the OTP and ITP within the OLEVI Teaching and Learning Syllabus.
The programme was delivered by Eddie Hannifan from OLEVI over a three-day period. He had this to say about our Trust:
'You've created something special with this group and it was a pleasure working with such a committed team of passionate individuals. May it continue to last and grow as the MAT does too!"
Pictured below from left to right:
Alistair Smith, Lee Fellows, Claire Gibbins, Tom Hinkley, Emily Pritchett, Darryl Asbury, Rekha Kohli, Sarah Hughes and Amarjit Cheema